Cabinets are used in all areas of our lives. It eliminates complexity while ensuring the safety of personal belongings in crowded areas such as offices, factories, libraries and hospitals. Employees in the office can leave their belongings in the office cabinet such as phones, watches which prevent them from focusing on work. In addition, employees can store their paperworks, clothing and personal belongings in lockers. Office cabinet must have some features in order to be safe and useful. The features of a good office cabinet are as follows;
Durability
Offices are crowded places where employees are work together. Items such as tables, chairs and cabinets used in offices must be durable for employee health and safety. You can safely use the cabinets which made of high quality workmanship and materials for many years. Thanks to durable and long lasting cabinet models, you do not have to buy cabinets again. Steel filing cabinet models are widely used in offices. The paint coating and material quality used in the production of the cabinets affect the durability of the cabinet.
Large Storage Space
Clothes, files and personal items can be put into Office Lockers. Office cabinets need to have wide storage space. Adjustable shelves, compartments and drawers should be wide in the selection of office storage cabinets. Cabinets with a large storage area offer a comfortable use, employees can store many of their belonging.
Easy Access with Easily Height Adjustable Shelves
Office cabinets are generally used in common areas. All employees put their belongings in their own sections. Wardrobe layout, needed features and variety of items are different for everyone. For this reason, office cabinets should be wide and have easily adjustable shelves. With the easily adjustable shelves, the arrangement and access of the items becomes easier.
Security
Cabinets used in common areas have key locks or padlock holders. The items you have must be protected in Office Cabinet. Every employee should know before starting work that the items he left in his locker are saf. Locker models show that your workplace is a tidy and safe place. Your employees should keep their phones, computers or personal belongings securely in the lockers.
When choosing office cabinets, you should make sure that the cabinets are made of durable materials and quality workmanship. Cheap and poor quality cabinets bring problems such as collapse and breaking. For the safety of your employees and their belongings, make sure that the cabinets you choose are secure.
Aesthetic Look
Cabinets are one of the complementary items of offices. When choosing cabinets for your office, you should also consider the designs of other items, wall color and lighting. When buying an office cabinet, it should look stylish in your office aesthetically. You can use your office more efficiently by choosing right models that do not occupy unnecessary space while selection of cabinets for the office. You can choose the right cabinet model by picking up the color that matches the design and color of your office.
Space-saving cabinet models are produced as 2 tiers. Two-tier cabinets have models with 2, 4 and 6 doors. You can choose different cabinet models according to the number of people working in your office and the place you allocate for the cabinet. You can customize the colors of the cabinet models you choose.
Loxmet Office Cabinets For Sale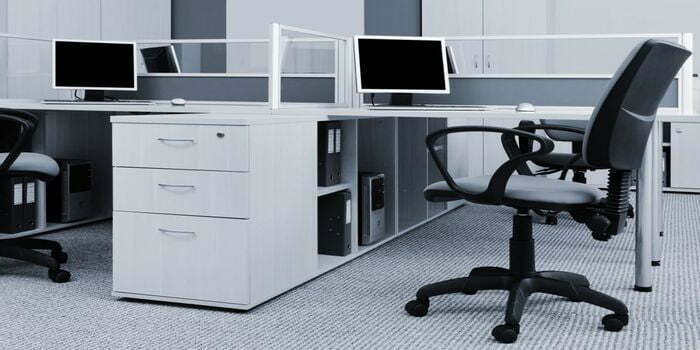 Loxmet uses high quality materials and workmanship in the production of office cabinets. You can find all the features that an office cabinet should has by Loxmet office cabinets for sale. Cabinet types vary as 2 tier, 2 doors, 2 tier with 4 doors and 2 tier with 6 doors. Loxmet office cabinets for sale save space and the interior space of the cabinets is quite large.
Loxmet offers clear view office cabinet, sliding door office cabinet, clear view sliding office cabinet and drawer office cabinet models. You can customize the dimensions, designs and colors of Loxmet cabinets according to the design of your office.
Loxmet cabinets are made of reinforced and welded monoblock body. You can safely use office cabinet models for many years. Plastic hangers and adjustable shelves offer wide usage area. Your employees can arrange their belongings as they wish.
Loxmet office cabinets for sale in our products section. You can contact us for the cabinet models you would prefer for your office.