Cabinets are metal furnitures that allow the storage of clothes, belongings, supplies and many personal items. Multi-door cabinets are used in crowded areas. Lockers with locking systems increase security and avoid complexity. Different cabinet models are used in areas such as schools, hospitals and gyms. One of the space-saving cabinet models is the Z-door locker.
Z-door cabinets are used in public spaces such as workplaces, factories, schools. Z-door cabinets provide a more aesthetic appearance to employees while ensuring safe storage of items. Cabinet sizes, colors and designs can be customized according to the needs of the business and the number of users. Z-door lockers are very easy to use and space saver. For more information about Z-door cabinets, you can continue reading our article.
Enhanced Security with Z-Door Lockers
Z-Door locker models are made of reinforced and welded monoblock body. It ensures the safety of personal belongings in areas such as workplaces, schools and factories. Cabinets with a reinforced body are highly resistant to external impacts.
Z-door lockers have padlock holders. Individually locking Personnel lockers with Z-doors provide safe storage of work clothes. Students or employees can protect their belongings from unfavorable situations such as being lost or get stolen. Z-door locker models, which are very safe and useful, offer a stylish look in your office.
Space-Saving Benefits of Z-Door Lockers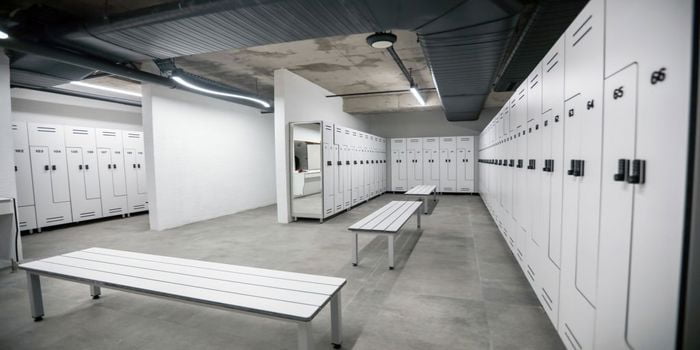 Z-door cabinets save space in used areas. It provides convenience in public areas where the number of people is high. It can be used in crowded places such as gyms, school, workplace. If the cabinet spaces in your workplace or factory are small, you can choose Z-door cabinets. Cabinet models designed for narrow spaces allow you to use the spaces more efficiently.
Vertically designed Z-door cabinets are small and occupy small space. It can be used in limited areas and narrow corridors. The vertically designed part of the Z-door cabinets is suitable for hanging clothes. Employees and students can put their belongings, clothes and equipment in these lockers.
Standard cabinet dimensions are smaller than standard size lockers . Adjustable shelves and plastic hangers make Z-door cabinets more useful.
Durability and Long Lastig Life-time of Z-Door Lockers
Z-door cabinets have a unique design and high durability. You can safely use the cabinets you bought for your employees at your workplace for a long life time. Loxmet Z-door cabinet models are coated with electrostatic powder paint. Electrostatic powder paint makes the cabinets more durable and helps cabinet stay clean.
Storage cabinets with reinforced monoblock body are resistant to external impacts. Concealed hinges and plastic feet eliminate the risk of cabinets tipping over and the door coming off. You can choose durable cabinet types for the safety of employees and their personal belongings.
Because Z-door cabinets are used in crowded areas, there is a padlock holder for safe locking. Employees can lock the doors with their own locks. Locked cabinet doors cannot be opened without key. Z-door cabinets are very important for the safety of employees personal belongings.
Customization Options for Z-Door Lockers
Cabinets are produced in different sizes according to the demanded dimensions. If you have a limited space, you can choose Z-door cabinets. You can customize the colors of the Z-door cabinet models according to the wall color, furniture and interior design.
The usage areas of the cabinets are quite wide. In order to meet the wardrobe needs of more people in crowded areas, 2-tier 2-door , 2-tier 4-door , 2-tier 6-door cabinet models are used. Z-door cabinet models are used to save space in narrower spaces.
You can choose different cabinet types according to the number of people, the number of doors needed and the area to be used. Loxmet allows you to customize the products according to your needs. You can contact us to get a price quote for Z-door cabinets. You can visit the Loxmet space-saving thin cabinets page to examine the cabinet models that you will use in a limited space .